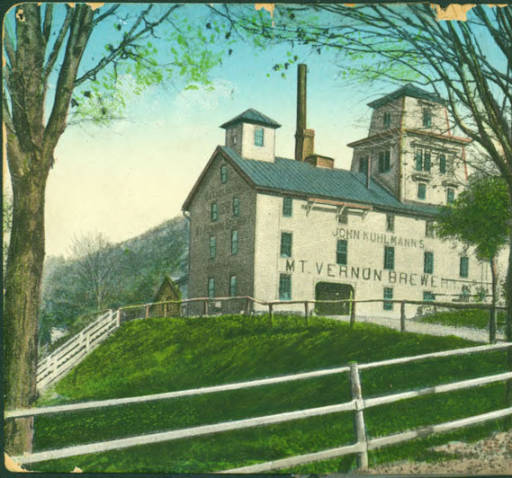 John Kuhlmann's MT VERNON BREWERY
Ellenville, NY has a rich history of beautiful mountains, farmlands and a unique local charm. A charm that has inspired many famous people to visit, including Thomas Alva Edison's getaways and the Presidential Roosevelt family was always welcomed. Unique activities and shows today still attract famous and people from all over the world.
The area also welcomed a passion for beer, and lot's of it! A whole brewery full as…shown photographed circa 1858. This was the only brewery in the regional area of its era. Bottles for sale still floating around the internet and local shops. Unfortunately not much information is readily available.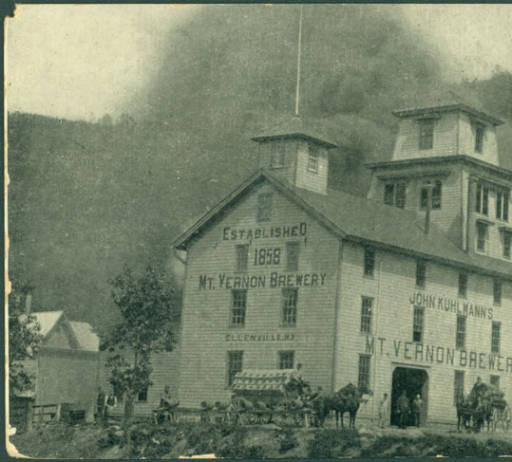 Us, being the second brewery to the original John Kuhlmann brewery, to the extent anyone knows more information about the brewery, please direct us whom to get in contact with. We would love to write a follow up to this post as more information about the brewery is known. We are historical seekers of beer and other things, so feel free to stop in for a pint and chat.
Cheers! Heiko
New Paltz Brewing Co. (Pfälzerbräu)
7174 Route 209
Wawarsing, NY 12489
Tel: 845-419-3040
'Filed Under: News