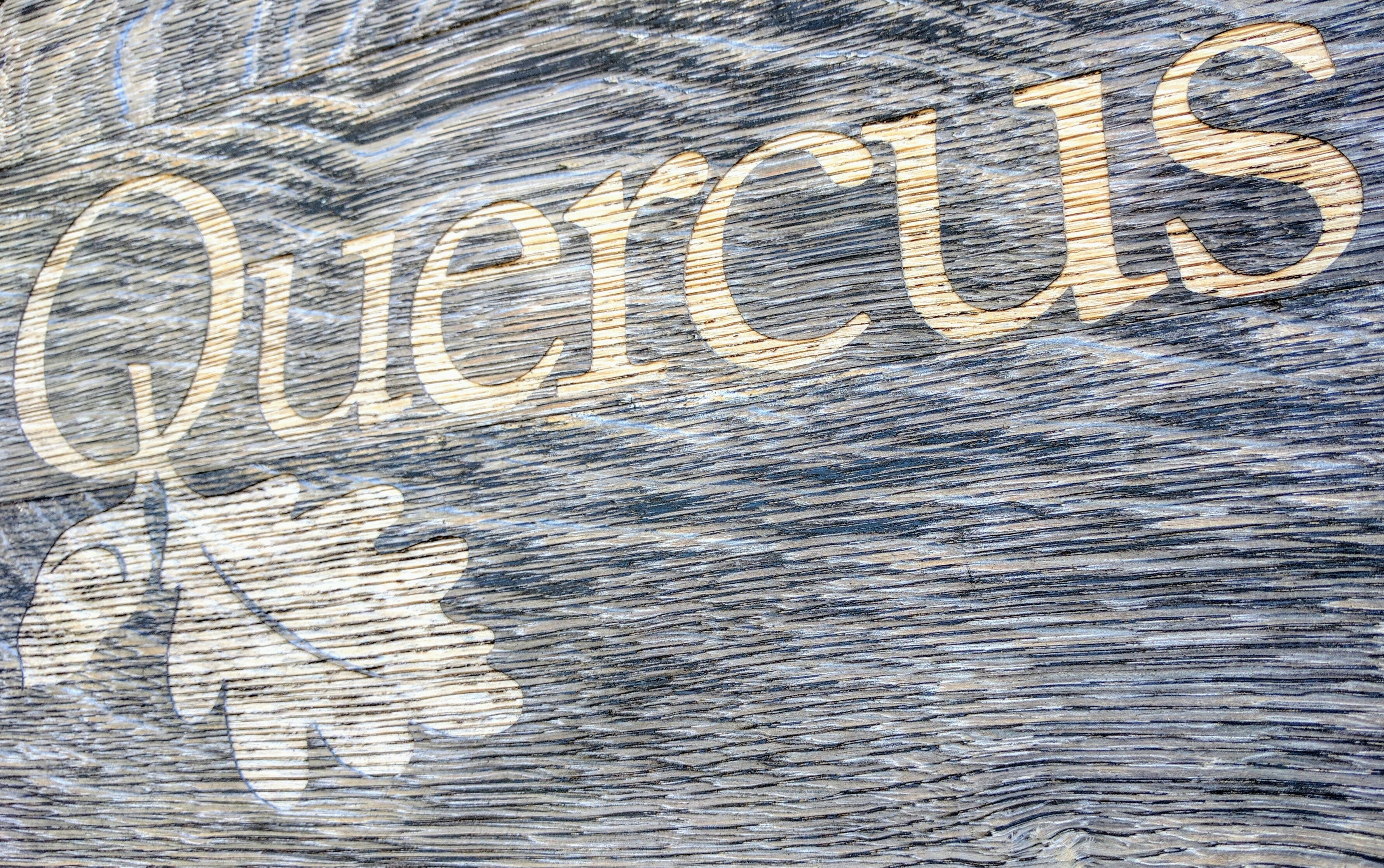 Faded trade of Handcrafted barrel making; strengthens back in the Hudson Valley, NY.
Wed May 3rd 2017; High Falls, NY: I finally had an opportunity to interview my first local craft business owner and was super excited about doing this interview today.  He is someone that takes as much historical handcrafted passion and pride in his work, as I do with making handcrafted beer.  We could really relate to each other's  historical trade passion even though we are working in different crafts.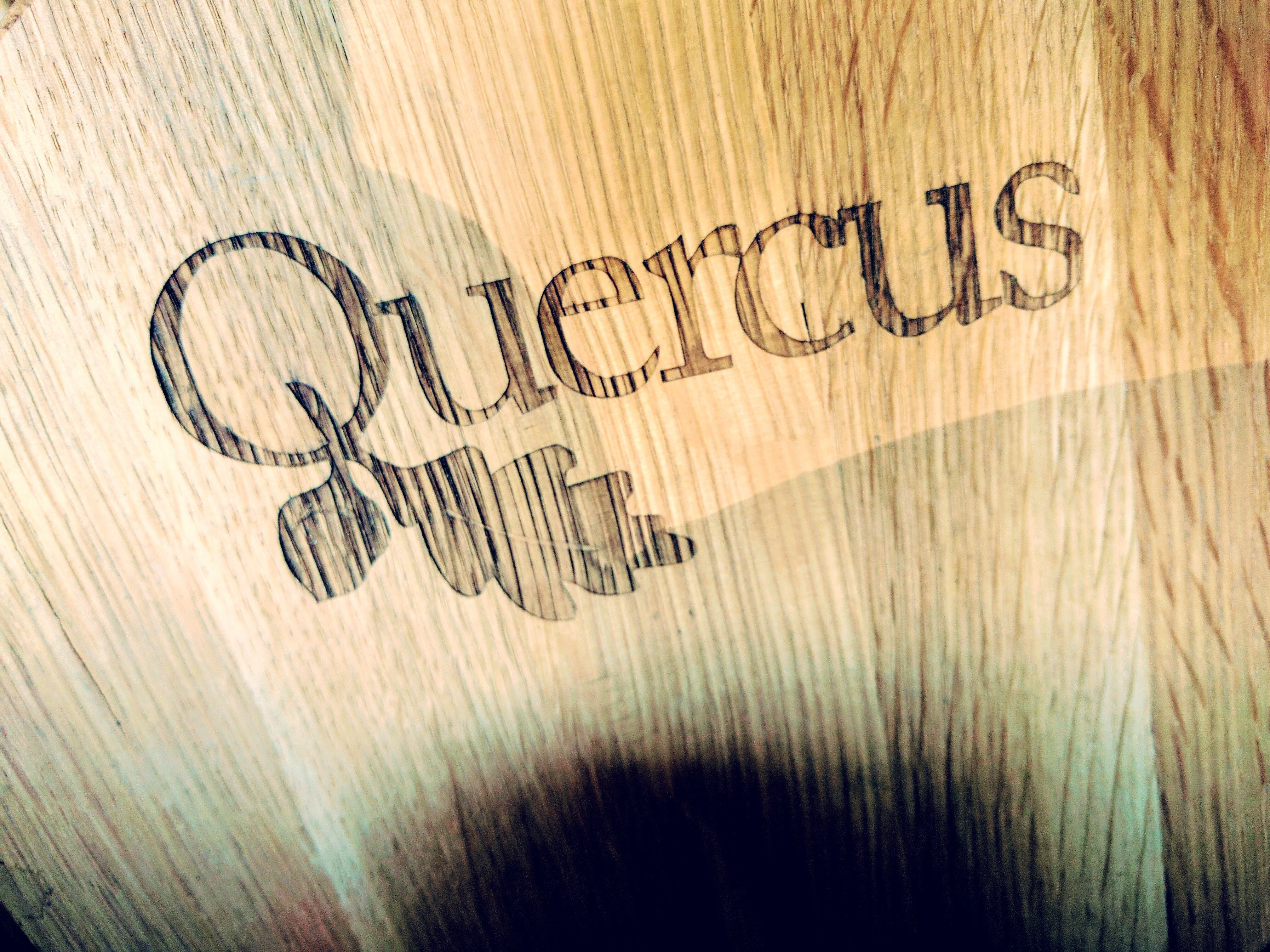 John Cox is the owner of Quercus Cooperage located in the Hudson Valley, NY.  Settled in a small workshop together with his assistant Matt Gordon. The shop is filled with vintage shop tools and prototype barrels, just a short 20 minute drive from our Brewery, in a small hamlet called High Falls, NY.
Sure – he can purchase high-end equipment to take wood production to a much faster manufacturing level, but why would you? Cooperage (barrel making) is a unique hand skill. If you don't understand the history; don't have patients; can't work with hand tools; then you can't make a quality end product, as a cooper. That is how I feel about craft beer making, and that is how I can relate to John's journey. He is an entrepreneur that masters the field of cooperage where there are currently so few in existence.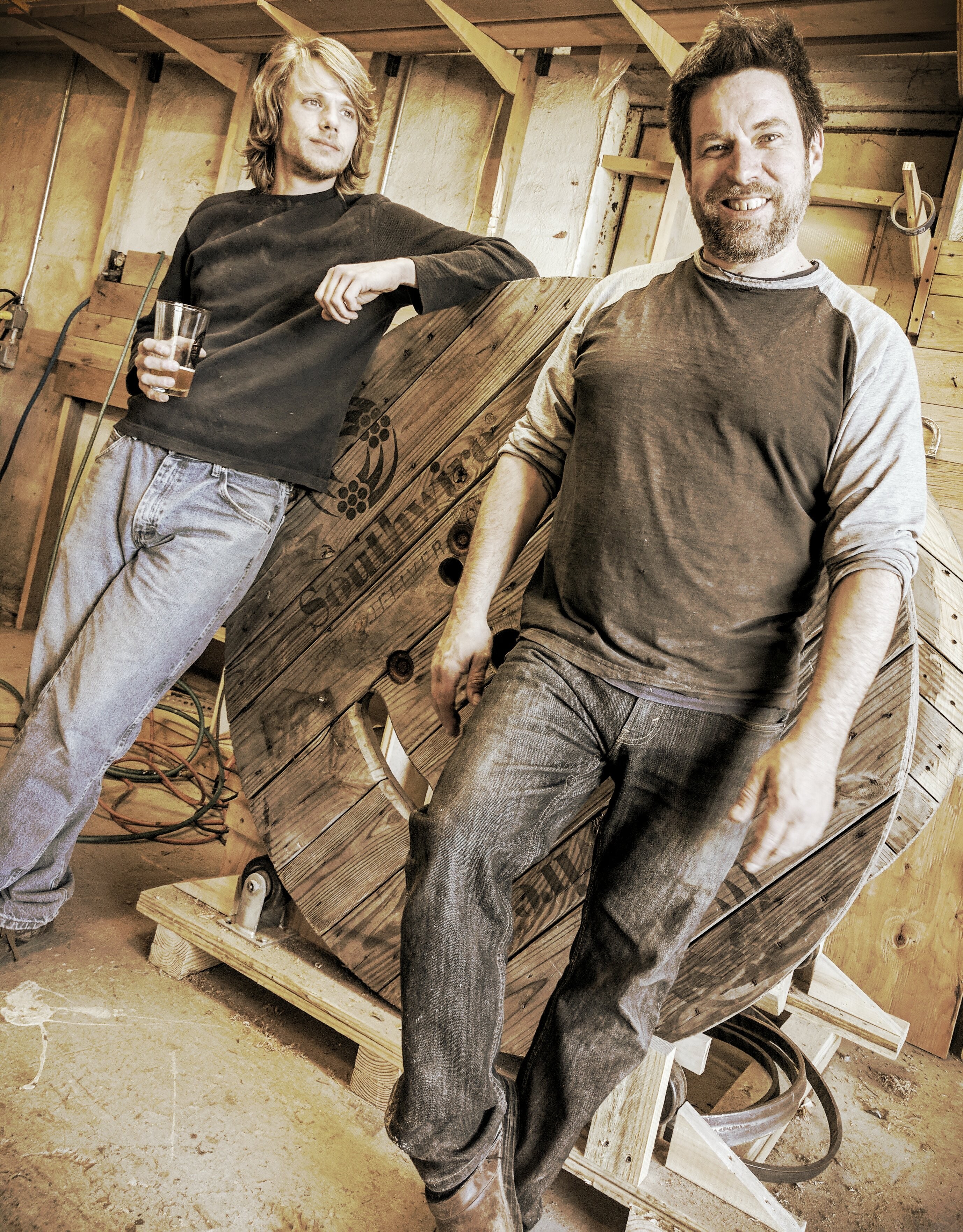 John started his trade in fine wood working, building high end cabinets over 20 years ago in Philadelphia and New York. Working in cabinetry requires patients, as well as skill in fitting pieces together. After 9/11 , he relocated to the Hudson Valley, it was here that he learned that a barrel shortage exists in the distilling business. He increasingly grew interest in the cooperage trade, as it was a specialty extension in the wood working field, and he already is a highly skilled cabinet maker. It was in the Hudson Valley he decided to take his trade to a higher level.
The cooperage field is historical and fascinating, and much of the history includes barrel making right here in the Hudson Valley, NY. Barrel making goes back in history, as early as Christopher Colombus coming to find America and even earlier. To transport and store liquids, there was only one sensible way; with wood. At one time, wooden barrels were only held together with wood itself -no glue, no metal. Eventually metal rims replaced wooden bindings to form a tighter fastening seal, with more durability. But even barrel making today, still goes by the old construction method. It has to be hand crafted. Each wooden piece needs to attach with each other and properly seal liquids; no glue can be used.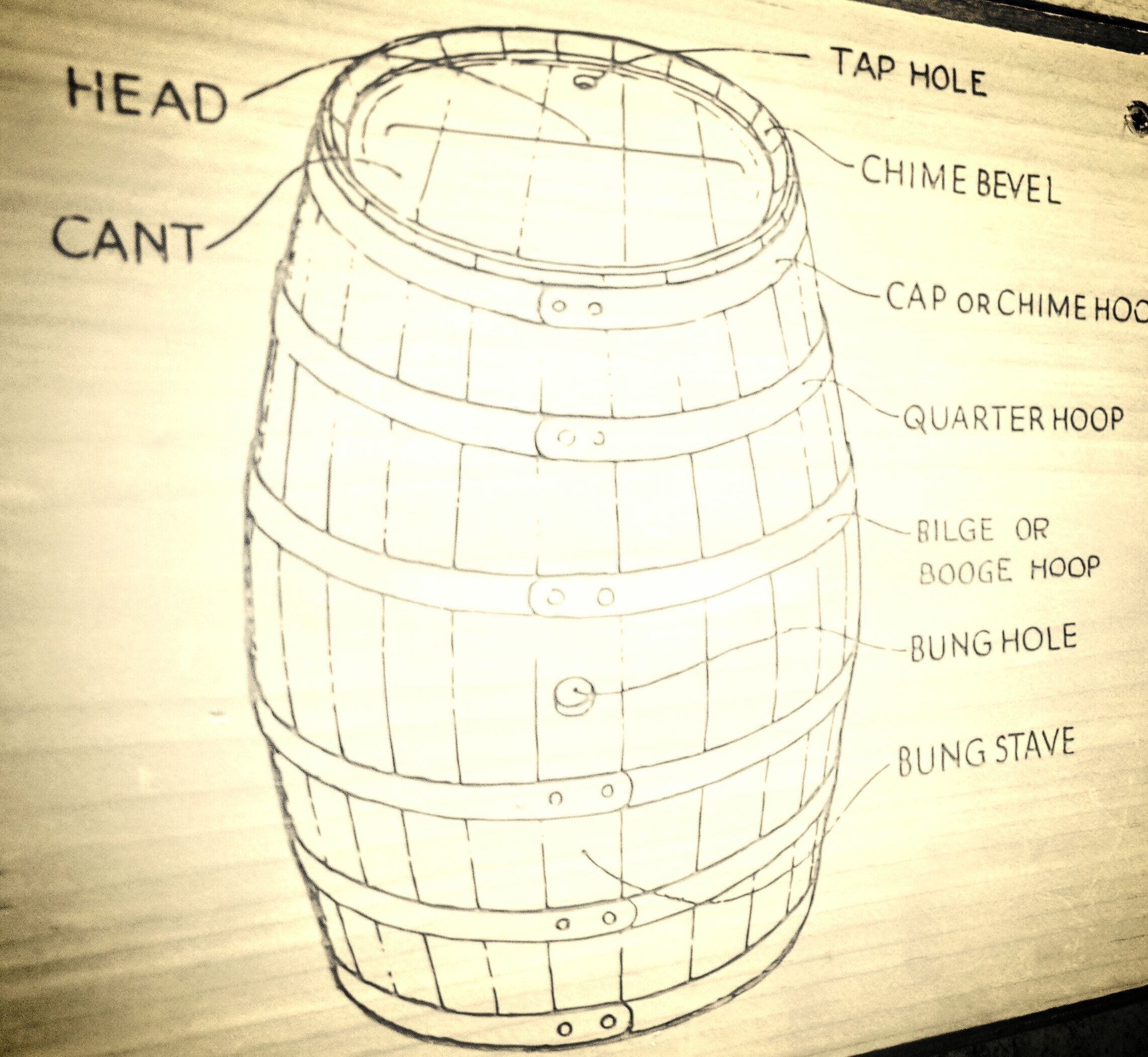 At one time in the Hudson Valley, barrel making was needed in abundance. Cement made in nearby Rosendale, NY was transported with barrels. Beer, wine and distilleries needed barrel makers. Wherever there was a sawmill in the Hudson Valley, coopers were working right next door making barrels. Much of the trade ceased with the prohibition of alcohol. Breweries closed, distillers went out of businesses, there was barely any work for the trade as a cooper. The trade further faded away as industries made metal and plastic replacements of choice.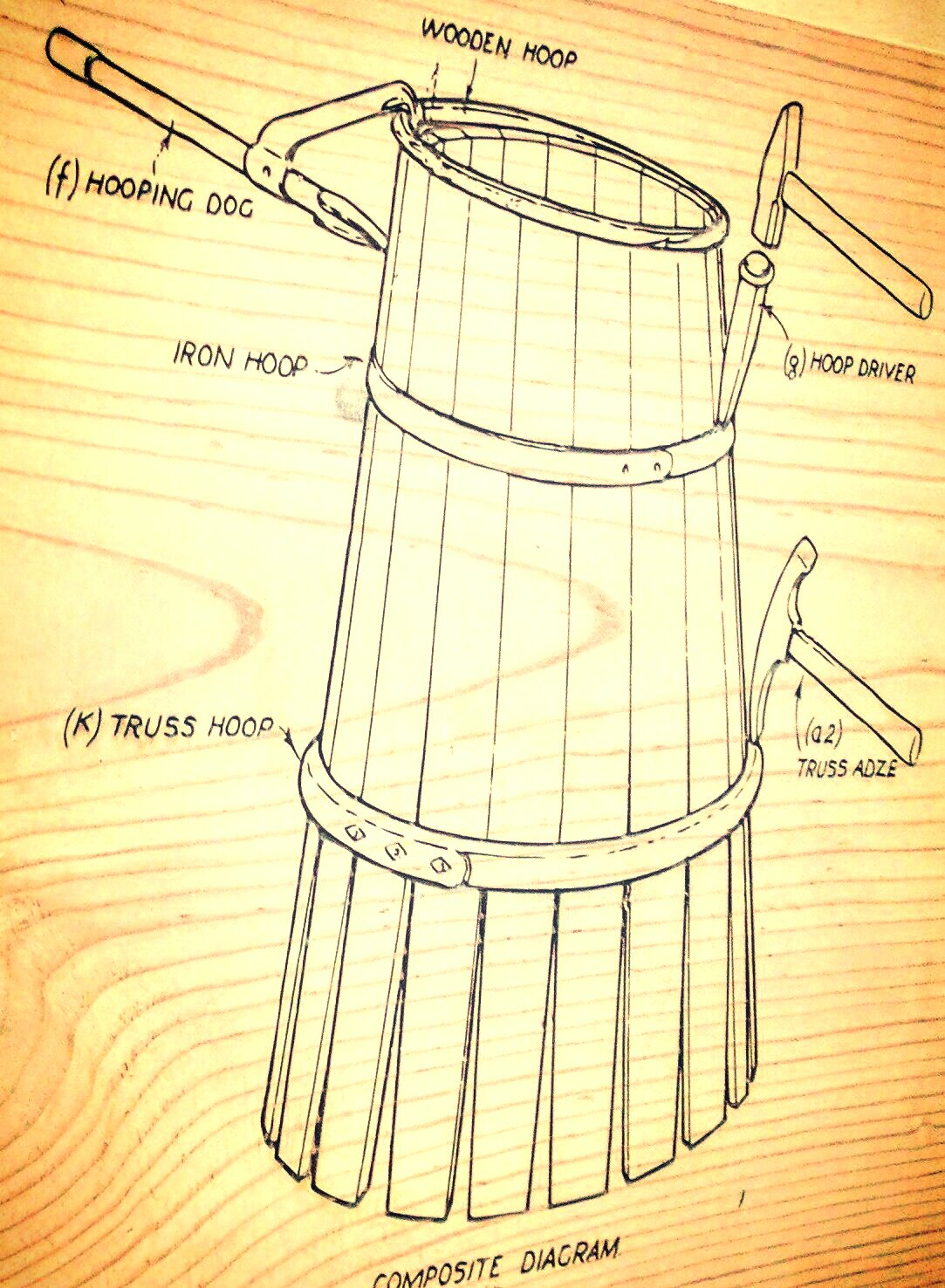 Today in 2017, New York State is growing more than ever in the beverage manufacturing businesses. Distilleries, Cideries and Breweries are popping back up. Wineries continue to open and thrive. Manufacturing is slowly making a comeback in New York State.  Plastic and metal containers have there limitations to replace the value of an oak barrel. John is one of less than five coopers in New York, and perhaps one of less than 30 in the United States. It is a trade where understanding wood and mathematics come to a whole higher level.
Oak has been the historical barrel maker's medium of choice as for durability and impermeability for long term storage as opposed to other hardwoods such as, Hickory and Maple. But it has to be prepared in a way to allow for its own natural wood sugars to be exposed for his customers. The combination of understanding wood, understanding how to construct a barrel, understanding the history of barrel making, toasting and charring the wood to expose natural wood sugars is what makes John in the forefront as handcraft master of his trade.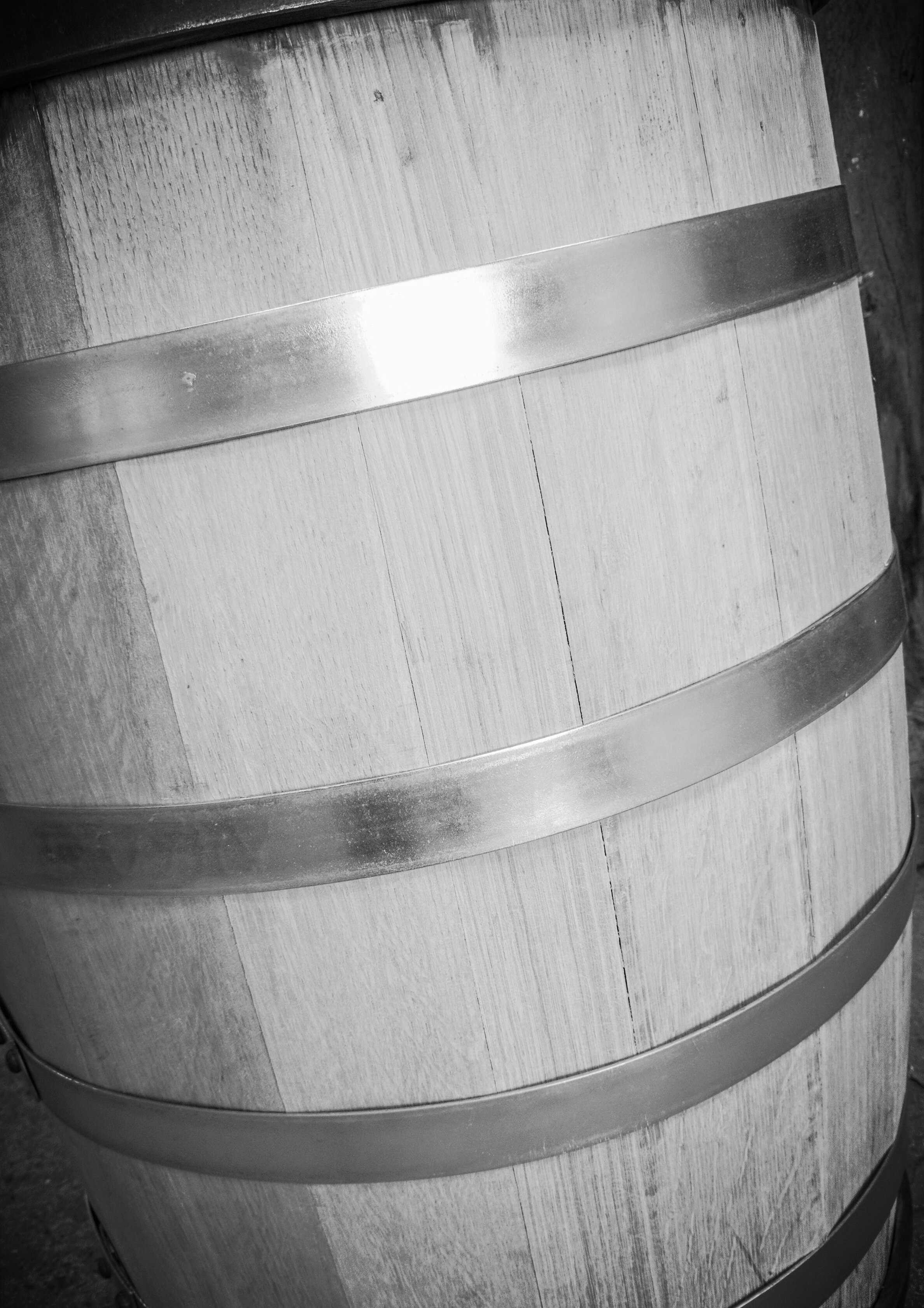 New York State is abundant in White Oak. John specializes in 100% exclusive New York State oak wood made barrels. This adds to compliment 100% of locally made wines, spirits and other beverages.
Please visit his business website: www.Qcooperage.com and Facebook.
Quercus Cooperage; 186 Mohonk Rd; High Falls, NY 12440 – [email protected]
Quercus Cooperage is only a 20 minute drive from our Brewery Taproom, feel free to be in contact. They will offer tours and trade demonstrations starting in the Summer 2017.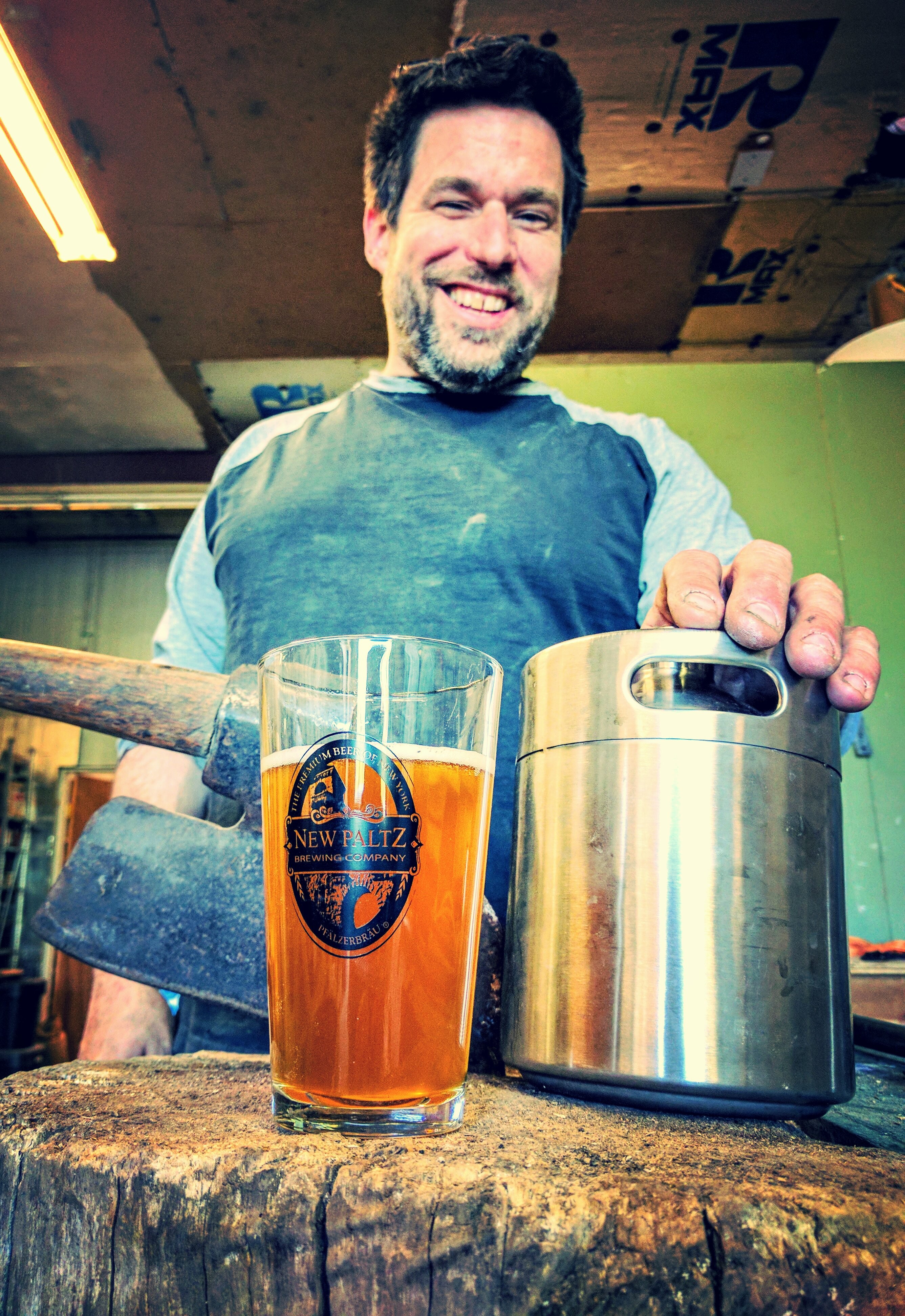 Written By: Heiko Giesberg c. 2017  -Brewer/Writer
New Paltz Brewing Co. (Pfälzerbräu); Taproom & Production Facility; 7174 Route 209; Wawarsing, NY 12489
'Filed Under: Local, News, Things to do in the area