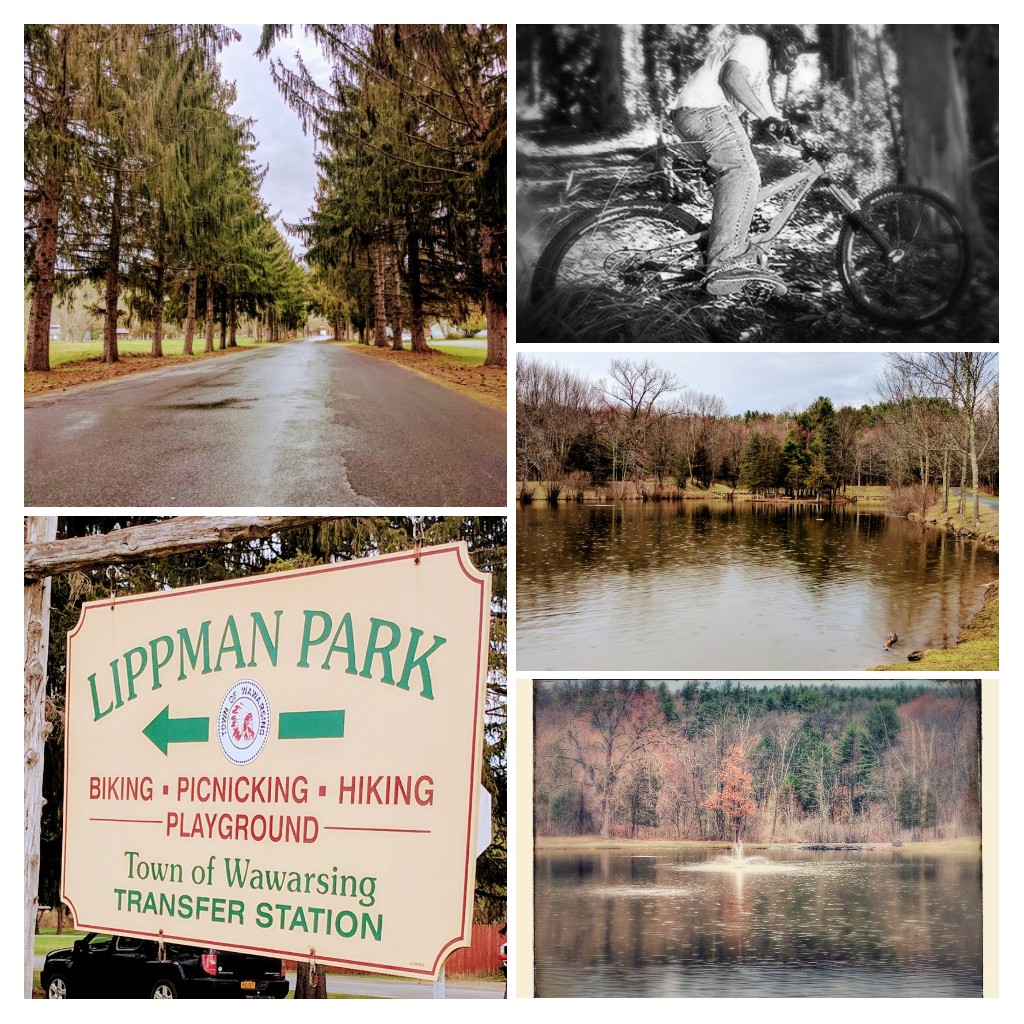 Click to See: Lippman Park – NY (Trail Review Video)
Location: Rte 209, Wawarsing NY. Ulster County
GPS Coordinates: 41.760245 -74.353008 (Park Entrance – look for sign)
Altitude: 285 Ft. (87 m)
Length/Configuration: 14 mile network of interconnected loops.
Terrain/Surface: Flowing dirt single track through woods. Man-made features include log skinnies, raised boardwalks, bridges, jumps and bermed turns.
Technical Difficulty: All MTB skill levels from beginner to advanced
Elevation Change: About 1500 ft. of elevation gain over entire trail system. Some long climbs on individual trails.
Trail Use: Shared use with hikers. Snowshoeing in winter.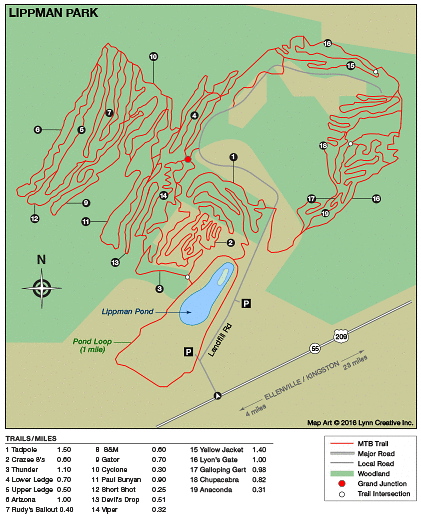 (Source: www.bikekinetix.com)
A hidden (top rated) gem of a location for the avid Mountain Biker. As a Beer Brewer and Mountain Biker myself, these miles of trails are amazing. Probably some of the best terrain and scenery here in the East Coast, and right in our backyard in the Hudson Valley, NY.
Talking with customers in our taproom, we frequently meet with all kinds of bikers, from Beginners to Expert, as well as travelers from other states and even countries around the world coming here to experience the Hudson Valley Lippman Park trails.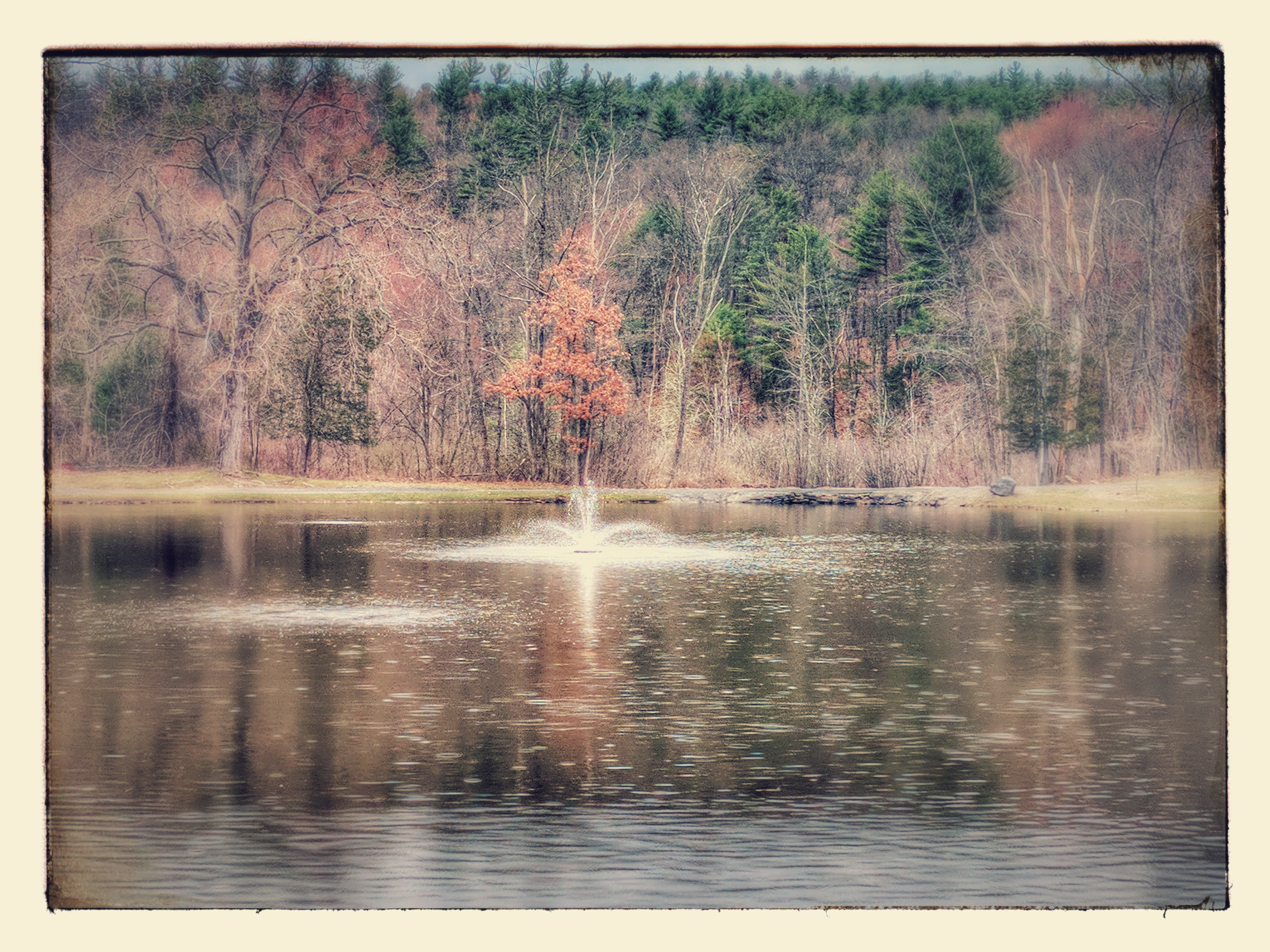 Coming out of an extended and long winter, the trails are just thawing and drying up from the past snow season. Trails are starting to again take shape and looking forward to the beautiful spring weather to roll out biking season. This mountainous area has a lot to offer, from Biking and Snowshoeing trails, to amazing waterfalls. We are not too far from the Rail Trail pathway as well as the amazing Minnewaska State Park Preserve hiking. Just a 75 minute drive from New York City. Area Bike shops also offer daily rentals. (I.e. Bicycle Depot, New Paltz, NY -see link below)
If your interest in touring the Lippman Park Bike Trails, Please get in contact with the local members from the Renegades Mountain Bike Club to help answer questions and guide you with getting around the trails. They also have an annual Wawarsing Spring Classic bike event race scheduled Sat May 13th 2017, with activities for the whole family.
Suggested related links:
http://townofwawarsing.sharepoint.com/Pages/TownofWawarsingTownPark.aspx
https://www.singletracks.com/bike-trails/lippman-park.html
http://www.bikekinetix.com/t_ny/ny_county/lippman_park_trails.php
http://trails.mtbr.com/cat/united-states-trails/trails-new-york/trail/lippman-park/prd_455013_4566crx.aspx
Some Local Bike Shops (not all inclusive):
http://accordbicycleservice.com
Also: BD Bikes (Opening May 2017) Canal Street; Ellenville, NY
Written: Heiko Giesberg -New Paltz Brewing Co. (Pfälzerbräu) April 12 2017.
'Filed Under: Local